We use cookies at the checkout.
Hello, my name is Nia, and I developed OCD around the age of 12. My mental health has changed many times over the years from panic attacks, anxiety, and mild depression. Then my moods started to cycle between 2016 - 2019 and I was ultimately diagnosed with OCD and a mood disorder. Wanting to keep my moods under control, I decided to take a much-needed break. This allowed me to learn how to maintain my own mental wellness, but I couldn't have done it without the support of my partner and those around me. 

I took to practicing regular yoga, going for walks with my amazing bestie, and taking ridiculously long hot baths... How I never turned into a prune is beyond me!
I learned a lot about my illness and the various things that I could do to help keep me centered. However, it was my experience with subscription boxes that really forced me to take regular time for self-care.

After months of subscribing to subscription boxes, I noticed that there were consistently three main products I would always reach for. 
A bath product, a facial product (normally a face mask), and a candle or wax melt. However, I also desired something that would cheer me up on those low days. I tried other subscription boxes alongside the beauty boxes, such as candle subscriptions, happy mail, and positivity boxes, but I was spending over £55 a month buying several boxes! 
What I craved was a box that had everything in one place. So in June 2020, I started looking at creating a one-stop-shop for skincare and wellness goodies.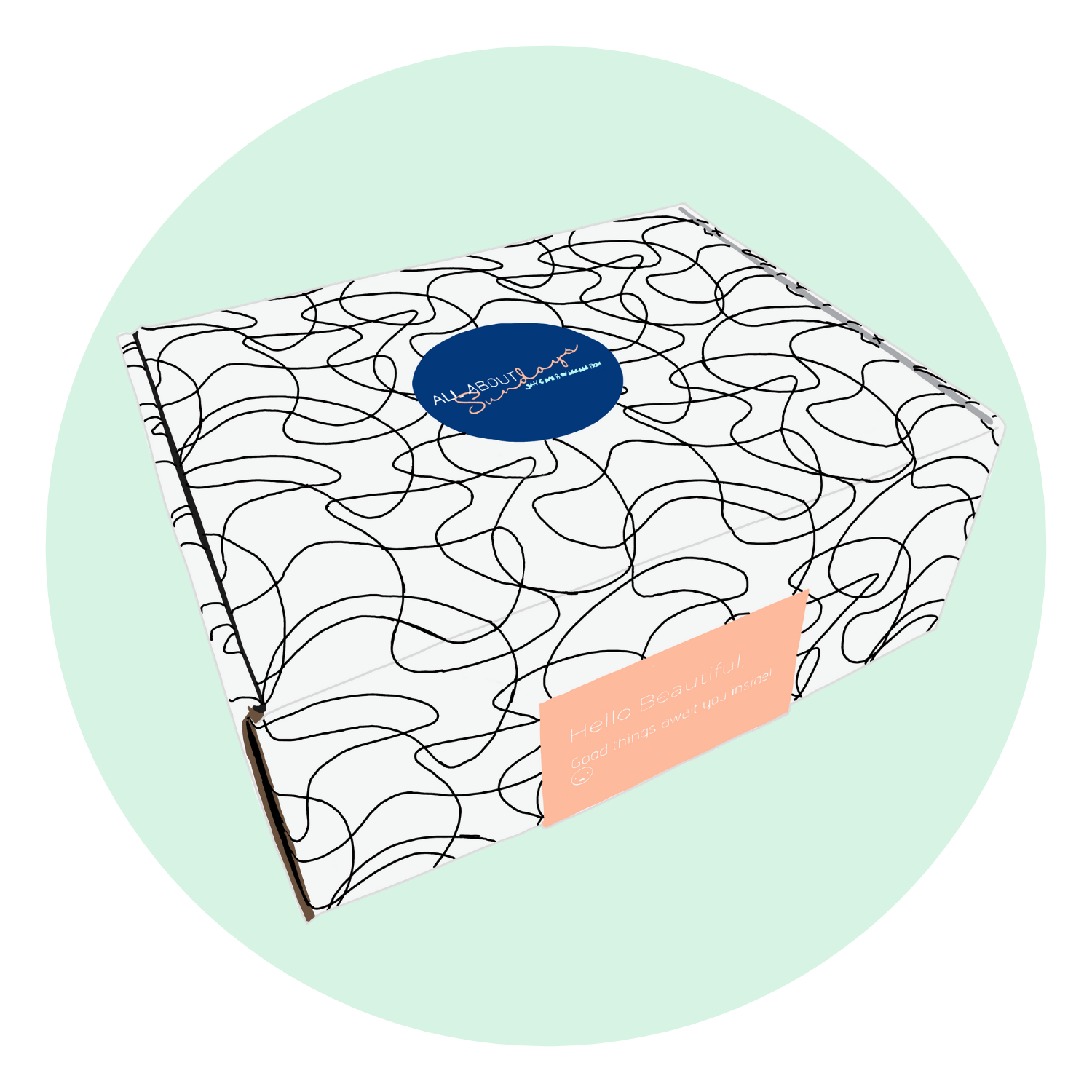 My aim for All About Sunday's Box is to bring joy, relaxation, and self-improvement to everyone who receives one.  We know the importance of taking regular time out to work on your own self-care and wellbeing to help maintain mental wellness, reduce stress, and bring some balance to your life. That is why we have designed our boxes so that the facial, scented and bath products will give you at least 4 pamper days each month.  Whilst our positivity and wellness products are intended to promote positive changes, help uplift, and spread a little kindness along the way. 
This box is in no way a cure for mental illness, it is simply a monthly toolkit to help maintain a healthier mindset. Think of it as your monthly maintenance box for your body and mind.
We love a self-care Sunday, much like most of you out there! 
However, we want you to enjoy our boxes any day of the week, so why not, run a nice hot bath or a long refreshing shower. Drop, pour, place, melt, fizz away whichever luscious bath/shower product we have put in your box. Light, pour, melt, rub whatever yummy scented product we have enclosed. Lastly, indulge by brushing, lathering, rubbing, or scrubbing our sensual facial product onto your face.
If you are feeling low, had a bad day, or just feeling a little frazzled, why not reach for our little wellness treats and let them brighten up your day!   
We also wanted all of our boxes to contain the best British products from small to established businesses, up and down the country, so every box purchased supports a minimum of ELEVEN UK businesses.
Each of our boxes contains 5 luscious goodies.
We only use small to well-known British brands.  ONE box supports a minimum of ELEVEN UK businesses, and we proudly contribute towards the cost of every product we use.
Our boxes are designed to give you at least 4 pampers days each month, the exact number of self-care days you told us you have.
Our skincare products are paraben-free & cruelty-free.
Our boxes are designed to give you at least 4 pampers days each month, the exact number of self-care days you told us you have.
Our packaging is eco-friendly; recyclable, 
re-usable, or compostable. 
Say hello, to your skincare & wellness hybrid!
Skincare, wellness & positivity all rolled into one!